Company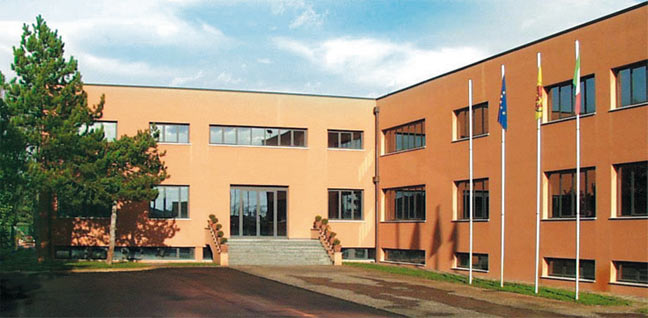 Celli SpA is a company based in Forlì (FC), which has designed, constructed and distributed professional machines for soil processing since 1955. The company, founded by Alfredo Celli, who built the first models in his small garage, is still managed by the Celli family. It has become a solid company with an important brand name known all over the world. The Celli name is synonymous with quality, reliability and innovation combined with tradition, fair trade and a strong focus on people, from the final customer to the employees themselves. This reputation is also the result of Celli products' characteristics: by following the development of agricultural machinery in the 60s and 70s and trying to better interpret the needs of farmers, Celli's machines left a lasting impression in the automation market. The company introduced numerous technical innovations that are considered market standards today. In this sense, Celli represents Italian excellence in the sector all over the world: the machines are completely designed within the company walls and all the machines are all produced in Italy, using Italian and European components exclusively. Today, Celli has about 60 employees working in a 15 thousand square meter area that occupies a total area of 30 thousand square meters. The company produces 4 thousand units a year for a very recent range of products (30% of the products have been on the market for less than 3 years).
The Products
Starting out with the production of TV pulled rotary tiller for caterpillar tractors, the company has come a long way over the years. Today it designs, builds and distributes one of the most complete range of machines among those on the market, made up of over 100 models in 10 different categories, namely:
Fixed, folding, side-shift, automatic and reversible rotary tillers;
Fixed and folding Frangor machines;
Fixed, folding and power harrows;
Spading machines;
Mulchers;
Combined machines;
Stone buriers and Bed formers;
Rippers;
Seeders;
Sterilizing machines for the disinfestation and soil disinfection.
Celli offers solutions for all types of soil and cultivation, from orchards and vineyards in Italy to huge extensions of land in Australia, and Korean or Japanese rice fields. Celli can satisfy any type of customer, large or small, operating in the most varied conditions and with their own specific needs. This is due to a unique factor: Celli's wide range of machines, which have working widths ranging from 80 cm to 7 meters and can be coupled to tractors with power ranges from 15 to 450 HP. This is also due to high level of product customization and the company's ability to study, together with the end user, the ideal solution for making field work easier. In this sense, today Celli also designs and implements special applications and integrated solutions, as well as applications designed exclusively for organic crops.
Innovation
Celli products are not only synonymous with quality, durability and reliability: in fact, from the very beginning, the company has always pursued the goal of continuous innovation to meet the needs of reliability, strength and performance requested by its customers. Dozens of patents registered and exported all over the world testify to this vocation. Among these is Ecostar, a self-driven remote-controlled machine for disinfestation and soil disinfection in horticulture, floriculture, nurseries, protected environments (greenhouses) and open fields: a machine that operates according to a procedure that respects the environment and operators, due to an environmentally friendly reagent incorporated into the soil, followed by a double injection of steam capable of triggering an exothermic reaction. Other patents concern the production of tilling rotors with a quick release system and a variable chamber tiller. Innovation, on the other hand, has always characterized the company: Celli was the first company to use shear seals in its rotary tillers to guarantee years of work in critical conditions, but it was also the first to produce automatic retractable hydraulic moving rotary tillers; the first to use high wear-resistant steel for soil tillage and, even before that, to develop folding machines designed to make sure that no space was left unprocessed in the center. Celli has always been first and very often unique, as in the case of power harrows with a single piece welded frame. Celli has completely renewed its product range in the last 10 years as well.
Market and objectives
Today, Celli products are distributed in over 70 countries. In addition to the Forlì headquarters, the company controls a sales office in Korea. Celli continues to strengthen its presence on the market and works to improve its penetration in emerging countries, such as Central America and the Southeast Asia, and in other areas as well. Celli also aims to further increase and widen its product range, in order to satisfy an increasing number of customers with reliable and high quality solutions.