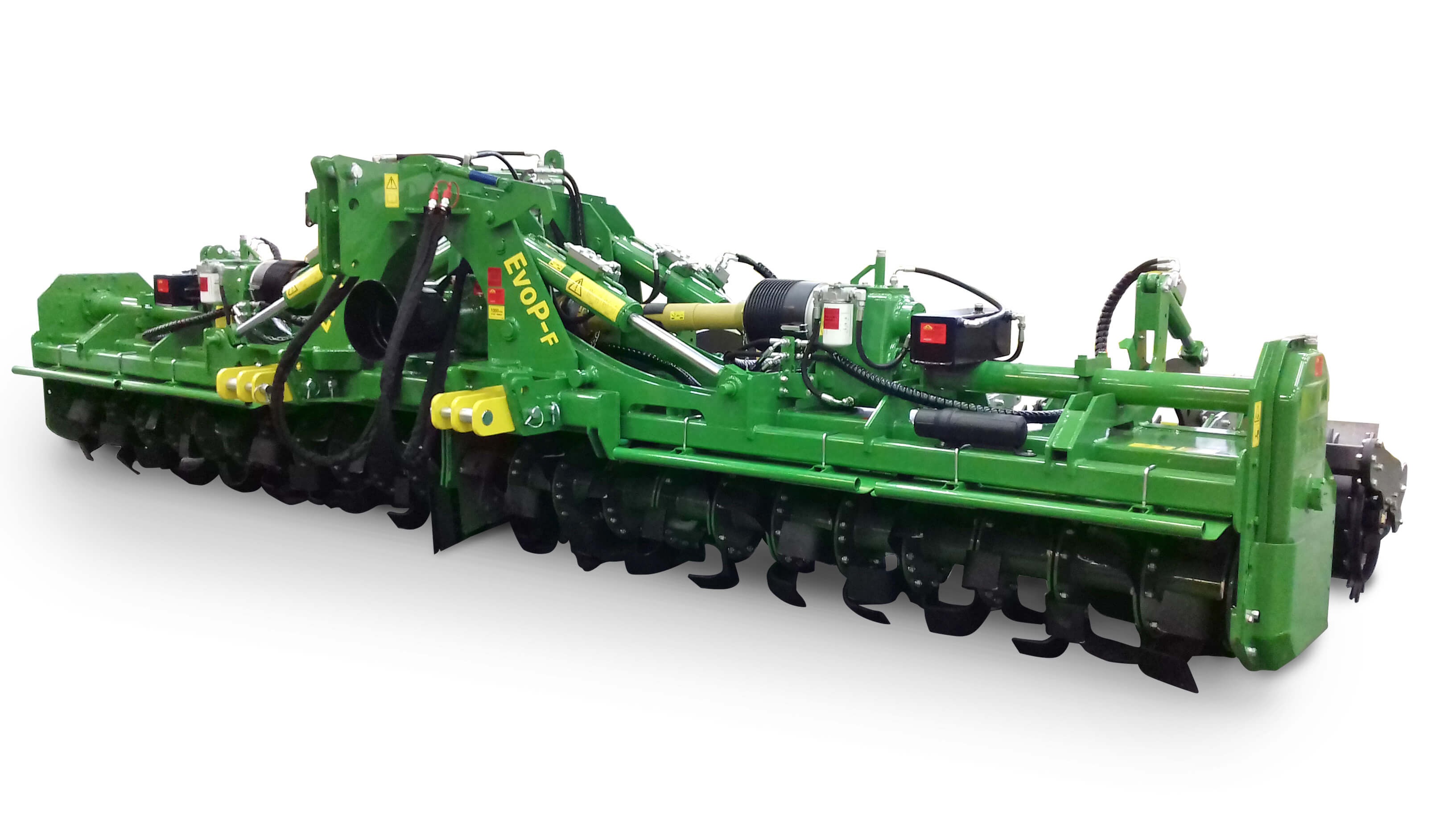 Robustness and resistance over time have always been among the main plus points of Celli solutions; sometimes, however, the changing needs of the operators push the company's technicians to look for new solutions to further improve the performance of the machines in the range.
This is the case of EVO, the project to upgrade the Super Tiger 360 P folding rotary tiller previewed at Agritechnica: born from the requests of the Australian and New Zealand markets, this new machine has been developed to work large extensions with tractors of increasingly higher power ( 450 HP).
Precisely for this purpose, EVO guarantees greater performance thanks to the numerous improvements introduced: from the 3 point hitch to the hydraulic system, up to the pins of the leveling bar, geometries and structure have been profoundly revised, as well as the components, also through the use of materials of last generation. Furthermore, EVO can also be equipped with a bed former, simply replacing it with the rollers, and thus allowing different types of processing to be carried out with a single machine.
In the coming months, the EVO project will also embrace the range of folding power harrows, in turn subject to technical implementations that will improve performance.
Would you like to receive more information?
Fill the following form