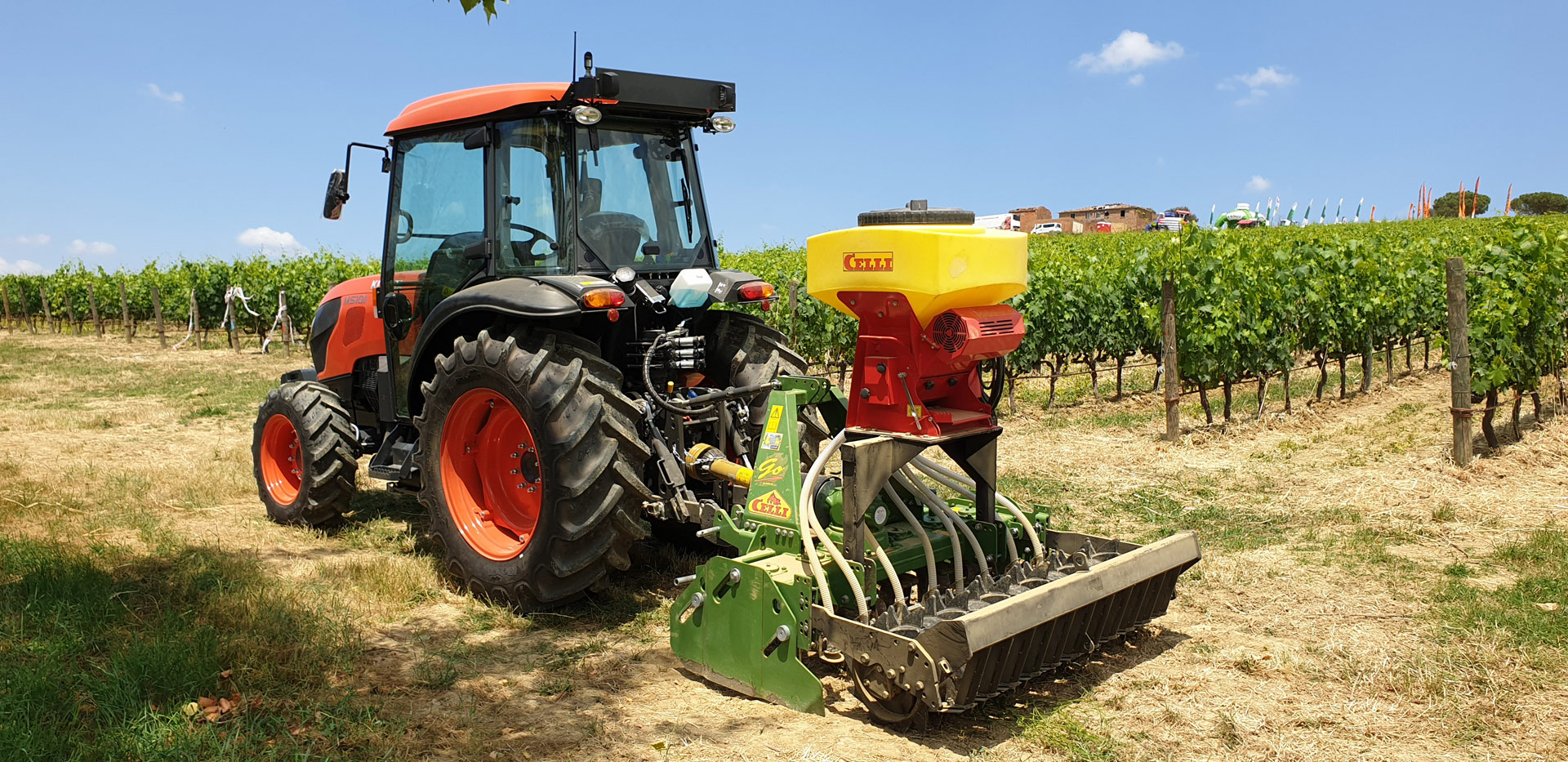 Multifunctionality is today one of Celli's watchwords, which increasingly follows this direction for the development of its range: machinery capable of carrying out different preparation, thus allowing to optimize working times and at the same time consumption and emissions, with a view to saving the operator and, at the same time, environmental sustainability.
For some time, therefore, the company has been studying possible additions to its machinery: this is the case of combined seeders, which are able to seed the soil just prepared by the machine.
Among the applications that Celli proposes in this sense, figure MINIGO, a fixed power harrow which, thanks to its small size (the maximum width is 1.80 meters), represents a manageable solution that meets the current needs of the market, for example for the refinement of the soil between the rows of the vineyard or in the orchard. With the equipment of a combined pneumatic seeder, MINIGO allows the operator to prepare the seed bed and seed in a single step.
Would you like to receive more information?
Fill the following form