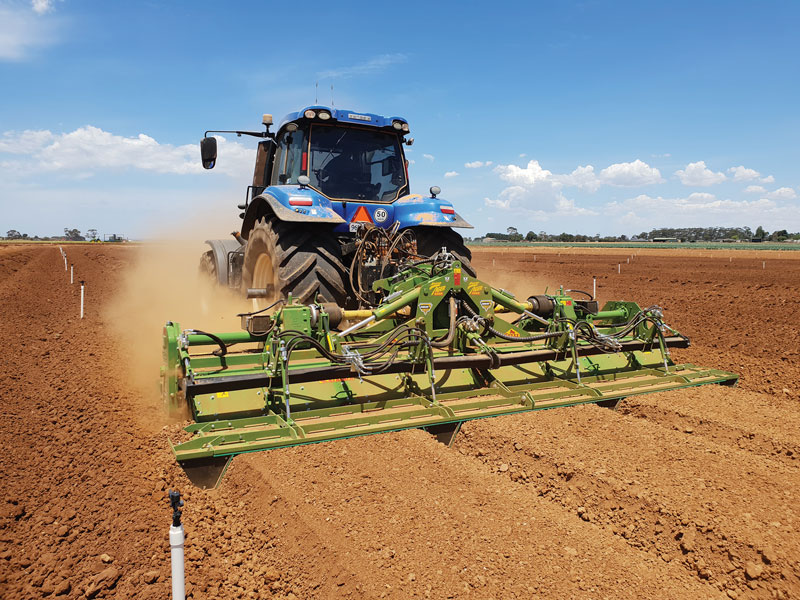 The Spanish market is booming for Celli, which has been present for years in the Iberian Peninsula. Celli machines today are increasingly meeting the favor of professional operators, both in the north as in the south of the Country. The company's product range is in fact able to satisfy different needs, offering highly reliable solutions for various kinds of crops.
In the Mediterranean belt, especially in Andalusia, where horticulture is widespread, Celli successfully proposes its Stone burier and bedformers which are ideal for treating hard soils and creating pre-formed seed beds for growing vegetables. Celli LOTHAR, THOR and ARES can be combined with the bedformer module rather than the rear leveling roller, in order to give shape to the softer layer of soil that the initial stone-burial action left on the surface.
Celli also offers interesting solutions for northern Spain cultivated pastures, where the company's professional power harrows (from ENERGY to MAXI) are well suited to work the land for the renewal of forage. Alongside, Celli offers fixed rotary tillers such as PIONEER and TIGER, or folding machines such as PIONEER 260 P, TIGER 280 P and SUPER TIGER 360 P, but also mulchers that are suitable to operate on grass, set-aside and shrubs.
Would you like to receive more information?
Fill the following form