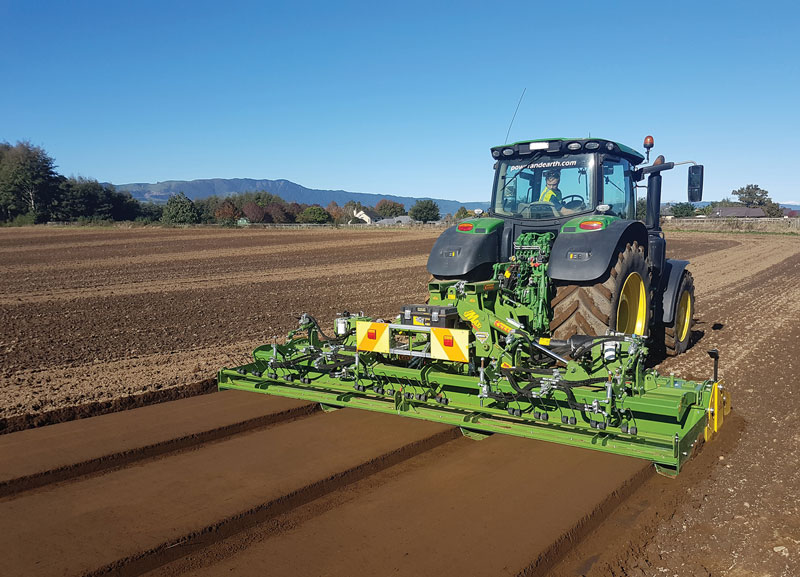 In Celli's R&D department, development and design are increasingly in the direction of multi-functionality and modularity: machinery prepared to be equipped with different modules to obtain different conformations of the soil.
This is the case, for example, of the bed former module, which today Celli is able to apply on numerous machines in its range: from folding power harrows such as MAXI / P, to fixed rotary tillers (ERGON 120 and TIGER 250) and folding (PIONEER 260 P, TIGER 280 P and SUPER TIGER 360 P), up to all fixed and folding stone buriers, from the largest ones (SUPER LOTHAR / P) to the smallest ones (ARES).
The Celli range is thus enriched with new combined solutions to guarantee a multi-functionality of processing for different types of soil, starting from the hardest and most stony ones. Thanks to some modifications made by Celli designers, the operator simply has to replace the bed module with the rear leveling roller, and vice versa.
Compared to the bed former module, Celli also offers customized and personalized solutions in terms of number, depth and height of the beds, depending on the types of crops and width required, thus offering a service dedicated to operators who have to work cultivated soil with vegetables, in particular those that need pre-formed seed beds (strawberries, asparagus, carrots…).
Would you like to receive more information?
Fill the following form