Effective handling of the crop trash using a Tiger 190 by Celli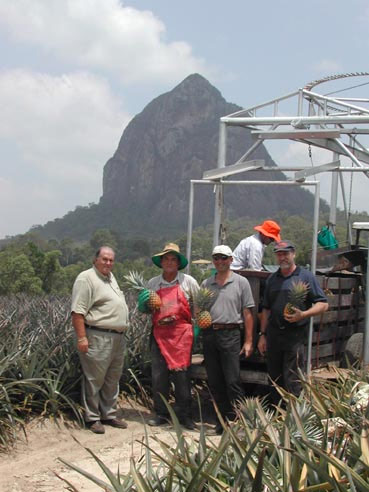 A diverse range of Australia's agricultural and horticultural crops pose challenges for their growers in the post harvest clean up and breakdown of the crop and plant residues.
For instance Queensland pineapple growers face a post harvest residue which is thick, tough and doesn't breakdown readily and usually stands about 1.2 metres in height.
Glasshouse Mountains pineapple grower Murray Pike has successfully utilised a Tiger 190 rotary hoe ( 3 metre working width ) behind his John Deere 125 Hp tractor.
He considers he now has an effective way to deal with the crop trash and in aiding its breakdown effectively.
This site is registered on Toolset.com as a development site.

Tecnici (necessari)

Marketing (Youtube)

Marketing (Google Maps)