Warning! The content in this page is available only in the following languages: Italian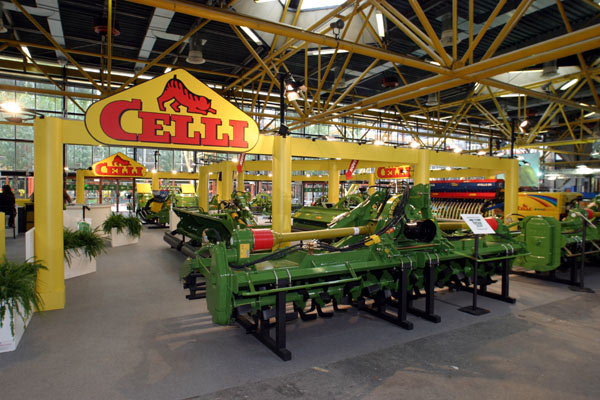 Molto frequentato come sempre lo stand Celli all'ultima EIMA.
Nel contesto di un allestimento sobrio ma curato sono state presentate sia le novità, sia alcune macchine particolarmente significative nell'ambito della gamma.
Quest'anno sono stati 5 i prodotti totalmente nuovi ( 1 fresatrice pieghevole, 1 erpice rotante pieghevole e 3 trinciatrici, di cui una pieghevole ).
Di alcuni modelli è stata poi presentata la versione aggiornata 2004.
This site is registered on Toolset.com as a development site.

Tecnici (necessari)

Marketing (Youtube)

Marketing (Google Maps)