Warning! The content in this page is available only in the following languages: Italian
Che il vento dell'innovazione soffi sull'agricoltura, lo dimostra l'evoluzione di una macchina come la nostra fresatrice RHINO da 4 metri. La principale novità? L'installazione di un sistema di telemetria remota per la raccolta e il monitoraggio di dati sui parametri della macchina.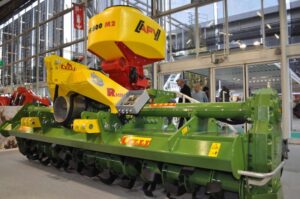 This site is registered on Toolset.com as a development site.

Tecnici (necessari)

Marketing (Youtube)

Marketing (Google Maps)