Warning! The content in this page is available only in the following languages: Italian
Ecco la nostra fresatrice TIGER 190 "versione BIO" all'opera in Francia, dove in questi giorni sono state fatte prove in campo, come dimostrazione della lavorazione bio del terreno!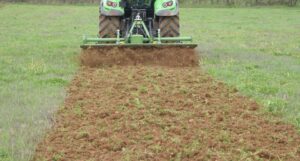 This site is registered on Toolset.com as a development site.

Tecnici (necessari)

Marketing (Youtube)

Marketing (Google Maps)