Fieragricola South Africa 2019
The solutions for vineyards land in South Africa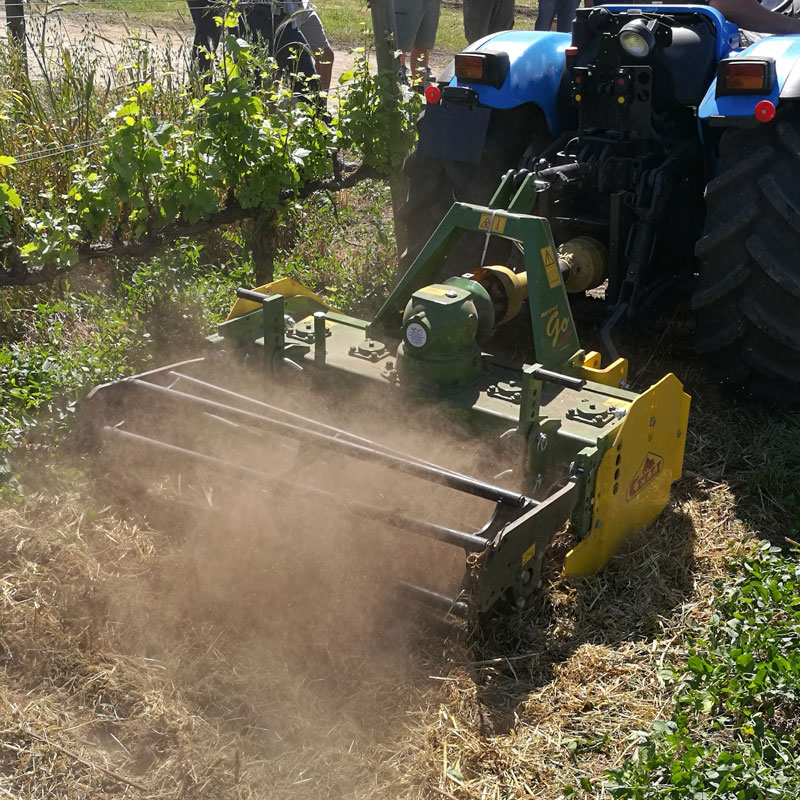 The African continent has been one of Celli's focus areas in recent years: it is also for this reason that the company promptly accepted to attend Fieragricola South Africa (South Africa Agricultural Fair). This initiative is dedicated to the companies that manufacture technologies for vineyards and orchards and took place in recent days in South Africa, an area full of well-known wine producers.
The event showed the best solutions on the market, also by means of field tests: Celli was able to show its machines for soil processing in vineyards in action. Among these machines, the MIZAR side-shift mulcher, initially developed with wire cutter single disc and now also available with the attachments mulcher and harrow, so as to ensure processing among the lines and different processings below the line with one machine only.
In South Africa Celli brought also MIRA, mulcher with double pick-up rotor and MINIGO, power harrow with small dimensions. MIRA was developed to collect even abundant pruning residues between the lines and convey them inside the frame, where they are finely chopped. Minigo was recently provided with an electrically-driven pneumatic spread seeder. This is a combined solution able to meet market requirements in terms of multifunctionality.